771 is an error code that means your receiver is having trouble communicating with your satellite dish, which may interrupt your TV signal.
Severe Weather
In rare instances, this might be caused by a severe storm. If you are experiencing heavy rain, hail, or snow, please wait for it to pass. If there are no sever weather conditions in your area, proceed to the steps below.
No Weather Issues
If there are no severe weather conditions in your area and you're seeing error 771 on ALL of your receivers, call 800.531.5000 for assistance.
If only some receivers are affected, but not all, follow the steps below. You need to be home to troubleshoot.
Step 1. Check Receiver Cables:
 Secure all the connections between your receiver and the wall outlet, starting with the SAT-IN (or SATELLITE IN) connection. If you have any adaptors connected to the cable, please secure them as well.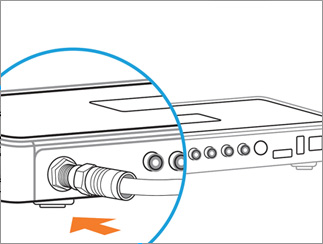 Step 2. Check for Dish Obstructions: If you can easily see your satellite dish, verify there's nothing is blocking the line of sight from the dish to the sky. DO NOT climb on your roof. If you believe there is something interfering with the signal, please contact us.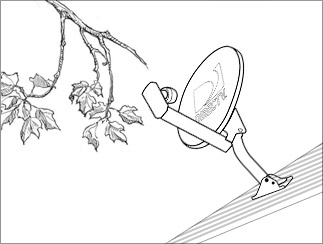 Step 3. Contact Us: Call 1-800-531-5000 and say "771" when prompted.
NOTE: While you're waiting for your service to be restored, you may still be able to enjoy your favorite movies and shows. Here's how:
Watch on Your TV: Watch your recorded shows. Press LIST on your remote control to view your DVR playlist.
If your HD DVR was connected to the Internet before the outage, you may be able to enjoy the latest movie releases on DIRECTV CINEMA (Ch. 1100), plus thousands of titles On Demand (Ch. 1000).